Deepika Padukone resigns as president of MAMI: 'Unable to give all the attention she requires'
[ad_1]

Actor Deepika Padukone has decided to " step down " as president of the Mumbai Moving Image Academy (MAMI). The actor, who took over the job in 2019, said her "work list" was the reason she took the plunge. Deepika, calling the experience "rewarding", said her bond with MAMI "will last a lifetime".
On Monday, the actor took to his social media platforms to share the news. "Being a member of MAMI's board of directors and acting as chairman has been a deeply enriching experience. As an artist, it was invigorating to bring together cinema and talent from all over the world in Mumbai, my second home.
I have come to realize, however, that with my current work list, I will not be able to give MAMI the undivided focus and attention it needs. I leave knowing that MAMI is in the best hands possible and that my bond and connection with the academy is one that will last a lifetime, "she wrote in a note.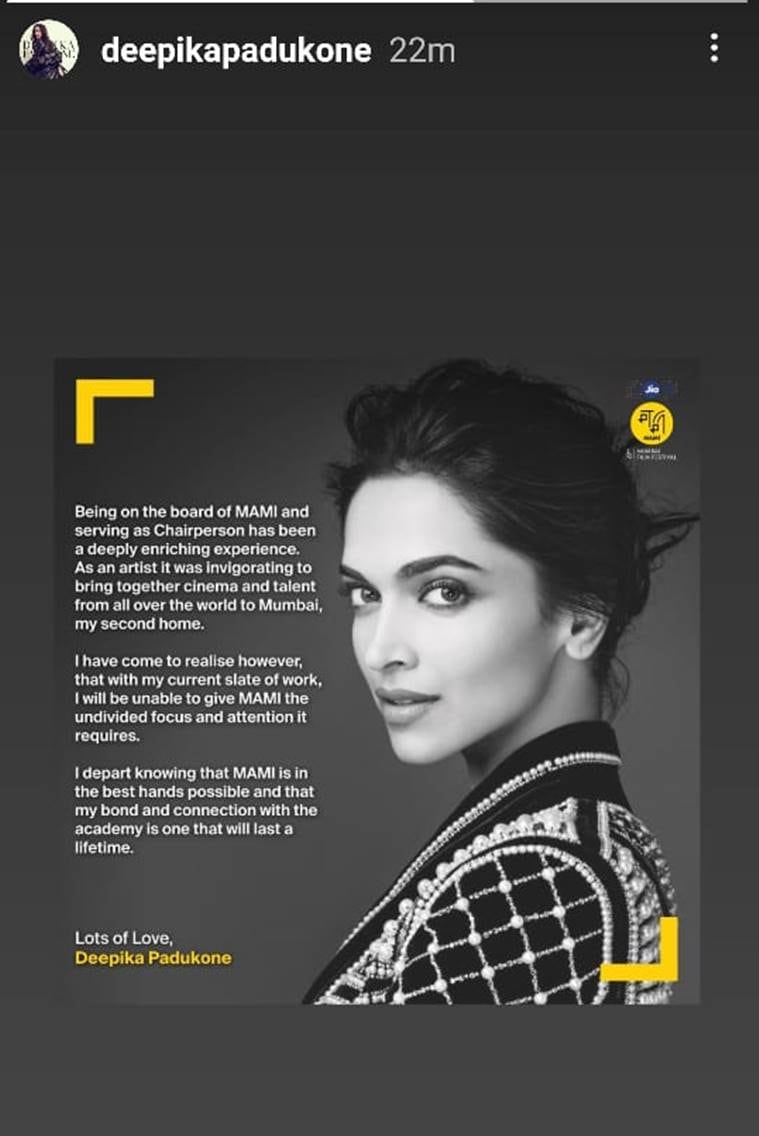 Here's what Deepika Padukone said about stepping down as president of MAMI. (Photo: Deepika Padukone / Instagram)
At MAMI 2019, Deepika made her first appearance as the president of the film festival.
In her opening statement, she said, "Cinema has the power to make us less lonely when we are. In the age of digital streaming and social media that is slowly but steadily isolating us, the Mumbai Academy of Moving Images (MAMI) binds us without borders, without inhibitions and above all without fear. As an artist who truly believes in the power of cinema, I say we need it more than ever.
Work-wise, Deepika will be seen in a special role in Ranveer Singh's 83. She is currently filming for Shakun Batra's untitled project, which also stars Ananya Pandey and Siddhant Chaturvedi. Deepika has also announced the official Hindi remake of The Intern in which she will star alongside Amitabh Bachchan. Both had previously worked at Piku.
[ad_2]
You Can Read Also :