The best chocolates for your Valentine's Day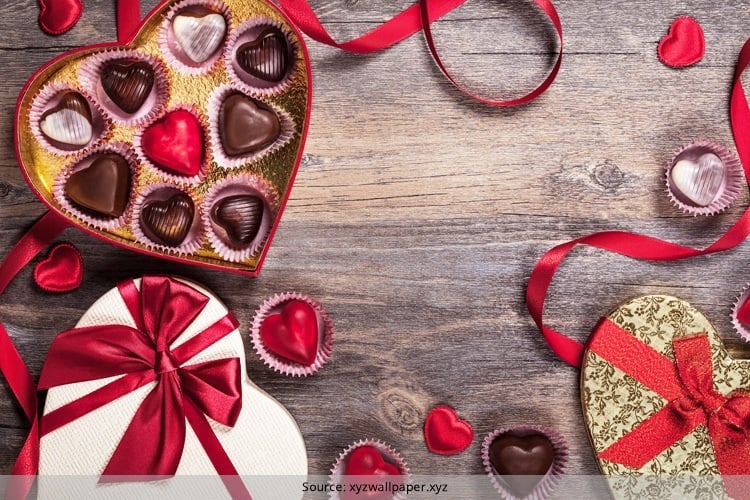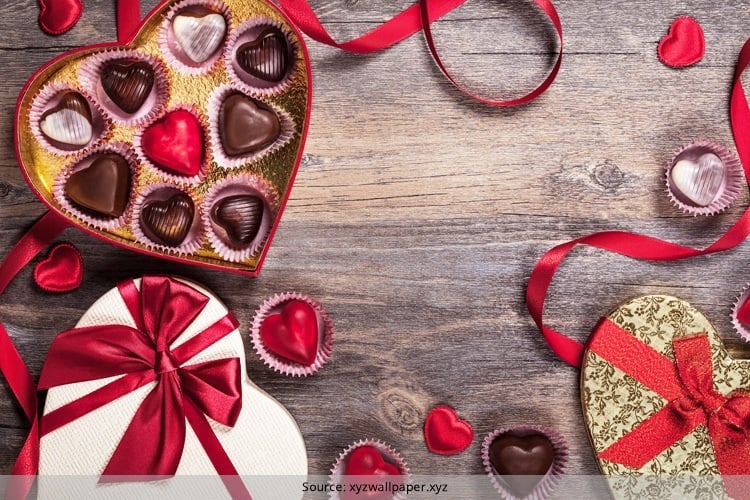 How are you going to melt your sweetheart's heart this Valentine's Day? There are the usual solutions like giving or going out on a date on Valentine's Day. But if you ask, there's nothing more delicious than a chocolate (kisses notwithstanding).
[Also Read: Health Benefits Of Chocolates]
Chocolates not only look delicious, but they're the perfect romantic treat for Valentine's Day. Let us check out some enticing options to say "I love you" on Valentine's Day. These are not the usual Kit Kats, but good gift chocolates that come from another world, which is why they are unique and a bit expensive. But when it comes to the heart, no pain is no gain. So take a look at some of the fancy chocolates worth giving your partner this Valentine's Day. Who knows your heart might beat harder for the chocolates featured?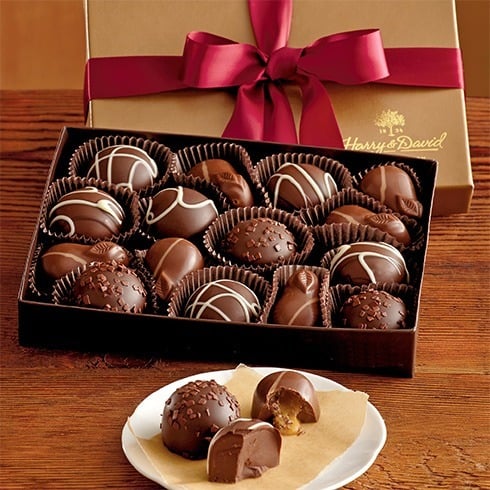 Chocolate Azra Shoes
Talk about chocolate creation and there is nothing more seductive than these beautiful shiny heels. Won't you eat that Valentine's Day gift? This chocolate shoe ends up raising the bar for Valentine's Day gifts in such a creative way.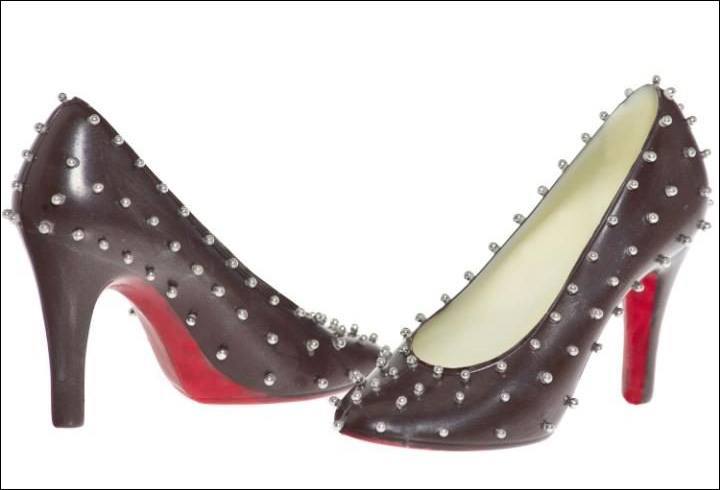 Box of chocolates "I love you"
How to say it with chocolates? Take this box from Borne Confections. It offers six pod chocolates of fruity and floral varieties that showcase love through delicious flavors of Pina Colada, Saffron, Gooseberry, Apricot, Japanese Citrus and Apricot.
If you want all the chocolates in a particular flavor, don't worry as they can be personalized and gift wrapped. Plus, the stunning red box is the perfect way to express your love for your Valentine. Eating chocolate will never be the same once you say the three-letter word in this unique way.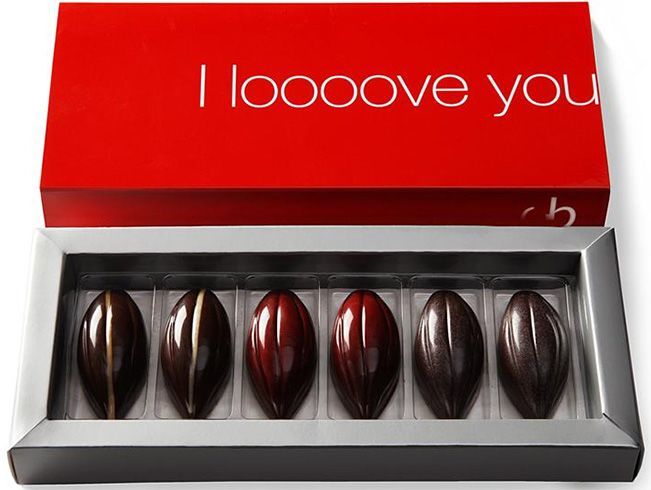 "Put your money on honey" box
Delight your Valentine with this 9-piece box that contains honey caramels with dark chocolate and a pinch of fleur de sel. The best part about these caramels from Droga is that there is not a drop of corn syrup, only honey which gives it a unique flavor.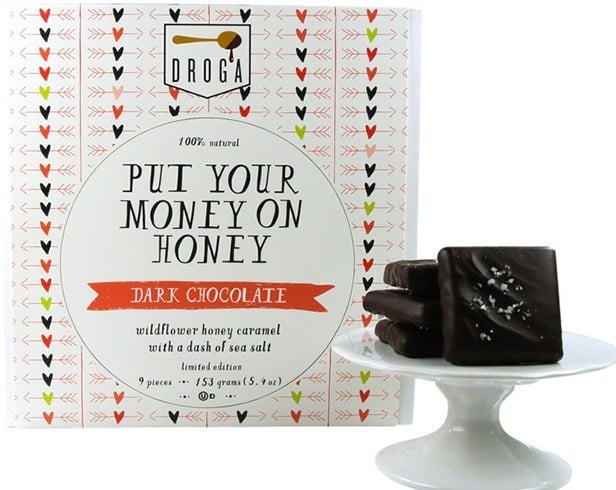 Pomegranate Chocolates
Yes, we know pomegranates are wonderful when eaten raw or in juice form. But the joy of eating pomegranates doubles this Valentine's Day when they're coated in dark chocolate. It is pure happiness that is worth living!
[Also Read: Beauty and Health Benefits of Dark Chocolate]
Wait a minute. You're in for double the treat as this one pound box of pomegranate cocoa and olive chocolates comes packaged in a handcrafted wooden crate with a ribbon on it.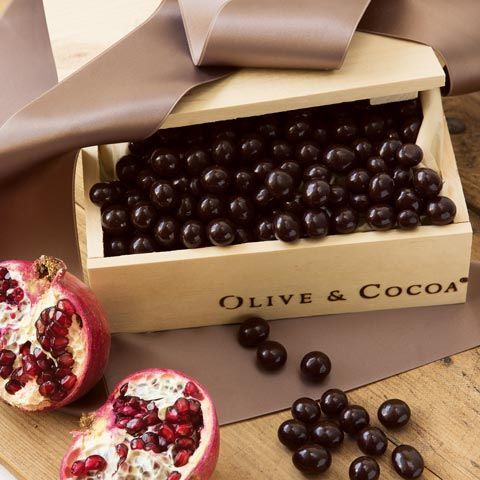 Finest Artisan Truffles
When you give your Valentine a heart-shaped box of 12 handcrafted truffles by historic London chocolatier Prestat, founded in 1902, you've given a legacy.
The flavors of these good gift chocolates are favorites of the Queen of England and include Tropical Cinnamon, St. James Coffee, Gianduja 1895, Pistachio Summer, Sicilian Lime, Hazelnut Feuilletine, sweet sea salt, ginger fire, orange, and Frankincense, The Earl Grey, Coconut Oasis and Marc de Champagne Jubilee.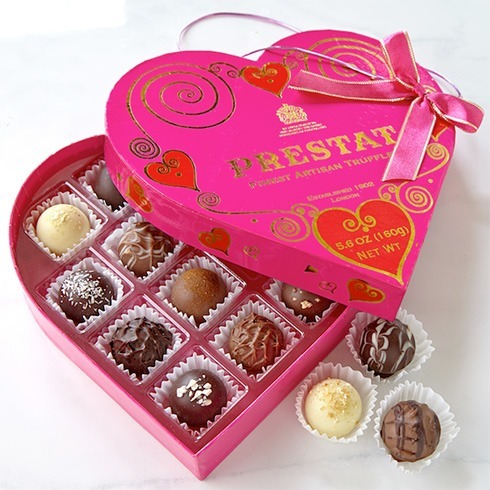 Dark chocolate bites
You will swallow this chocolate treat for sure. Marshmallow covered in caramel, it is a layer of dark brown or milk chocolate on top. So, giving you Lucas Candies' Gob, who happens to be a 118-year-old confectioner from New York State.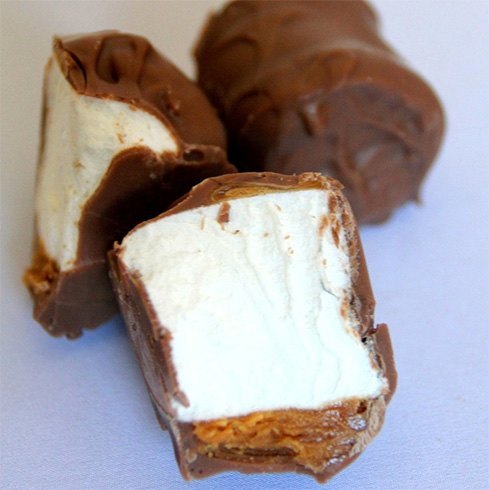 Robin Chocolates
No Little Red Riding Hood here, just an assortment of 12 flavors. Robin chocolates are free of additives and are made with organic ingredients, so the love eaten is pure and untampered with.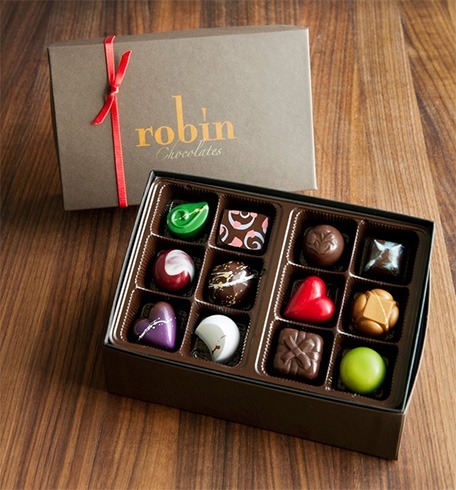 Chocolate caviar
When you get two-ounce pots of caviar filled with tiny little chocolate pellets to sprinkle on anything, you know how much your Valentine would admire and cherish you. Eli Zabar's chocolate caviar can be cheerfully sprinkled over ice cream or pancakes.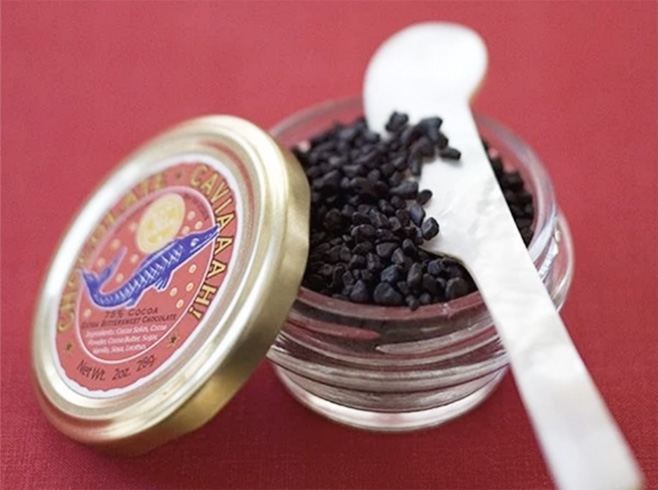 peanut butter cup
Treat your Valentine to these Justin's Gluten-Free Organic Peanut Butter Cups that contain no trace of hydrogenated oils.
dark chocolate hearts
This Valentine's Day gift from Kohler Chocolates gives you a heart-shaped dark chocolate shell surrounding a center of sweet raspberry ganache. There are subtle hints of champagne and hints of cognac.
Honestly, it's a nice alternative to the drizzled chocolates your grandpa used to have.
[Also Read: Valentine's Day Gift Ideas for Him]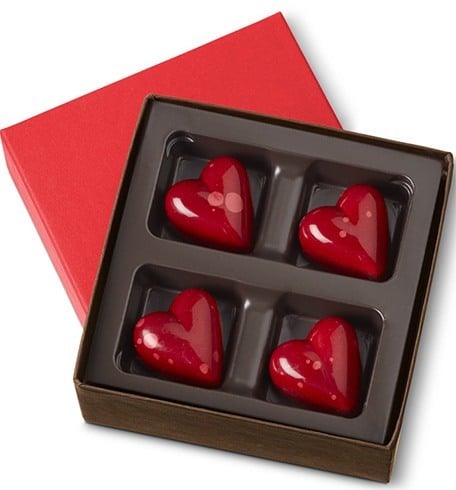 Aphrodisiac
This 8-piece ganache collection has ginger and Ceylon cinnamon as heat-inducing flavors with subtle, sultry notes of Dulce de Leche and cherry wine. Isn't that the height of a Valentine's Day gift?
This collection of preservative-free confectionery has a shelf life of 10 days.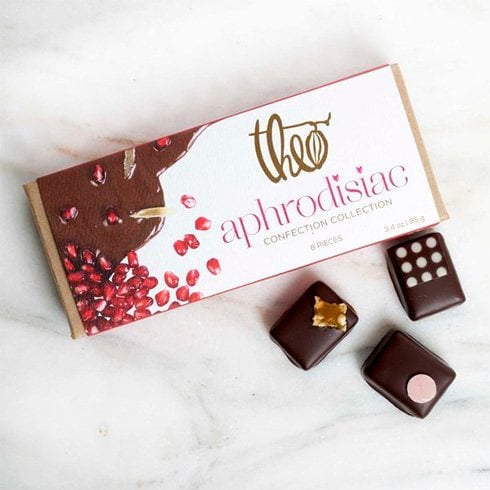 Hope we got you reasonably excited and hungry for the best chocolates to gift for Valentine's Day. Let us know which of the good gift chocolates you would like to give to your love. We are waiting for your answers.
You Can Read Also :